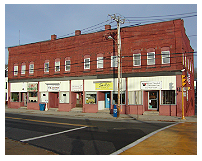 Warren Electrical Contractors, Inc.
2162 Main Street
West Warren, MA 01092-0445

Phone: (413) 436-7024
Fax: (413) 436-7024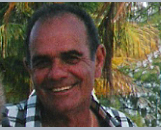 When Warren Electrical Contractors opened its doors in 1974, owner Phillip Allard had one main goal: to provide our customers with a better choice of electricians. Back then, Phillip saw an opportunity to provide a superior level of electrical service to the construction industry, and chose the quiet town of Warren, Massachusetts to begin building his dream.
As Warren is located between the cities of Springfield and Worcester, Phillip realized that he could provide his valuable services to the local businesses and homeowners of both cities. Since then, our company has dealt with many variations and areas of the industry, while becoming one of the most diverse companies in the trade.
Today, Philip's son James is now the current owner and CEO of the company. James has been faced with many technological changes throughout the years, and in the family spirit has taken on the many challenges with steadfast dedication and success. In fact, he has also led his company to become a strong supporter of the local children's foundation www.clowningforkidzfoundation.org, which is a non-profit public charity.
To learn more about our company, or its four-decade, Massachusetts history, please feel free to give us a call today!
Preventative Maintenance Programs
Infrared Heat Trace Monitoring and Recording
Local and Remote Monitoring CCTV Systems
Hardwired and Wireless Security Systems