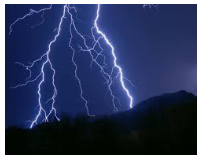 When Warren Electrical Contractors opened its doors in 1974, owner Phillip Allard had one main goal: to provide our customers with a better choice of electricians...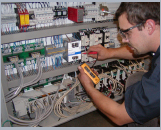 We are a family owned company that provides the Springfield and Worcester, Massachusetts areas with prompt and reliable electrical services. We'll always offer sound advice on every job we undertake, which helps ensure a reliable, complete, and safe project.
Our friendly, certified technicians are experts on all industrial, commercial, and residential levels. With their diverse knowledge and years of hands-on experience, we can guarantee satisfactory completion of any project, while factoring in cosmetic appearance, time frame, and cost.
So whether you're looking for new construction, equipment installs, motor controls, general service, renovations, additions, replacements, or upgrades, we are the professionals to call first since we care about your electrical needs the most!
If you're looking for emergency electrical services, don't delay. Call Warren Electrical Contractors today!
Preventative Maintenance Programs
Infrared Heat Trace Monitoring and Recording
Local and Remote Monitoring CCTV Systems
Hardwired and Wireless Security Systems